Historic refurbishment of Karen Blixen Museum
From the 2020/21 season, the Karen Blixen Museum at Rungstedlund will be welcoming visitors to an innovative museum experience and interiors featuring historically accurate colors. After receiving in-kind donations and guidance, several of the museum's rooms are now being refurbished.
One of Denmark's greatest writers can again be explored in depth in 2020 when the Karen Blixen Museum opens its doors for a new season following the extensive and historic refurbishment of several rooms at the museum. During the lockdown of Denmark in the spring due to the coronavirus, the team behind the author's former residence and now museum rolled up their sleeves to pave the way for an enhanced museum experience when the season finally starts and museums across Denmark are again ready to welcome visitors.
"We are pursuing a three-phase strategy; the first phase involves a number of projects that will enable us to open up the house even more to visitors. The first phase will see one exhibition being moved from the first floor to the ground floor to improve visitor flow, as well as the conversion of the former livestock building and barn into a more welcoming café and visitor centre," says museum director Elisabeth Nøjgaard.
Historically correct colors
The forthcoming refurbishment is being supported through both financial and in-kind donations. One of the companies contributing to the Karen Blixen Museum is the paint manufacturer Flügger which – based on its experience from similar cultural projects, such as WEEArt in Aalborg – is donating historically correct paints and providing general advice on the wood and masonry in the old buildings, whose oldest parts date as far back as 1680.
"Having been contacted by Elisabeth Nøjgaard, we held a meeting at which our technical specialist in cooperation with the decorators and Elisabeth decided on a carefully selected range, where durability and aesthetics were a high priority. For other projects, we have used our classic style color card of typical colors for certain periods, but this did not make sense in this case as Karen Blixen preferred slightly atypical colors for her time. These were very distinctive browns, greys and greens, and as she took a keen interest in the natural world, the garden and the woods, it was important to reference the colors against those found in nature," explains Line Sonne Thisen, Marketing Project Manager at Flügger.
Responsibility as a cultural institution
Given the museum's responsibility as a cultural institution, for Elisabeth Nøjgaard it was important to find partners and a product they could trust – partners who understood the museum's historical significance and who could therefore help to preserve Rungstedlund's authenticity.
"Most cultural institutions rely on close collaboration with various foundations and business partners. The business community can repay something to society by supporting specific cultural projects, and many people derive considerable benefit from this. Visitor numbers were rising before the onset of the corona crisis, so we feel excited and optimistic about the reopening," says Elisabeth Nøjgaard.
The Karen Blixen Museum is located at Rungsted Strandvej 111, and will be opening its doors to visitors on 9 June 2020.
1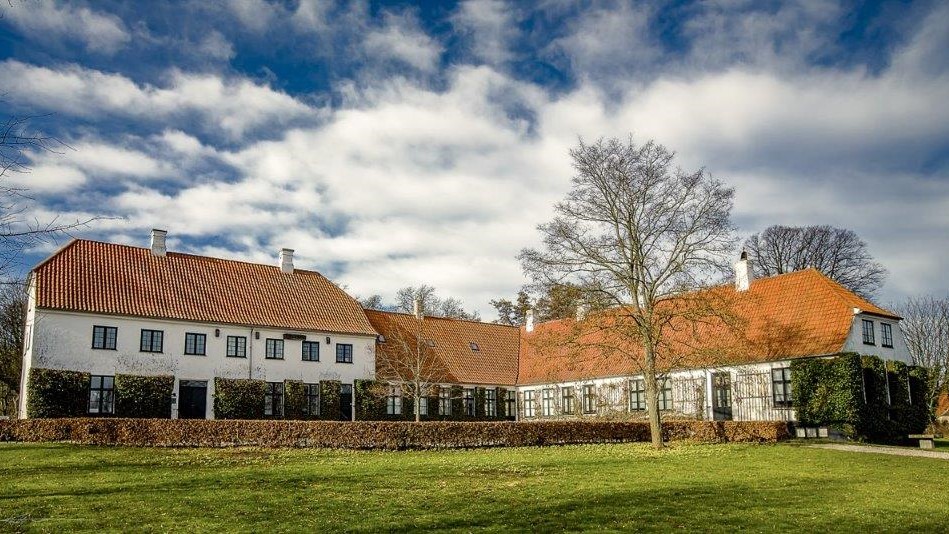 2