Annika Jacobsen – new Chief People Officer at Flügger A/S from 1 December 2017
Flügger A/S has appointed Annika Jacobsen, 41, who will take over as Chief People Officer at Flügger on December 1, 2017. Annika comes from a position as Vice President HR Development at DSB.
Annika has more than 14 years of experience within HR, the past three as Vice President, HR Development, at DSB. Before this, Annika worked for three years at the law firm Horten where, among other things, she built up the HR function. She also has eight years of experience from the PA Consulting Group where, as team lead of management consultants, she acquired strong competencies within the design and development of HR functions, strategic project management, LEAN programmes within organisational development, IT change management and large-scale transformation programmes.
At Flügger, Annika will play a central role in the ongoing transition, where the focus is on optimising the existing processes internally in the company.
On her appointment at Flügger A/S as Chief People Officer, Annika Jacobsen says:
"Flügger is a dynamic company with proud traditions which faces an exciting journey in the coming years. I'm greatly looking forward to being part of a strong team and supporting the entire organisation."
Annika graduated with a Master's degree in sociology specialising in work and organisational psychology from Roskilde University in 2003. She lives with her husband, daughter and step-daughter in Allerød.
Annika Jacobsen takes up her position at Flügger A/S on 1 December 2017, when she will join the company's management team. She is replacing Thomas Thorsøe, who stepped down from his position as CPO at Flügger in mid-November after seven years in the position.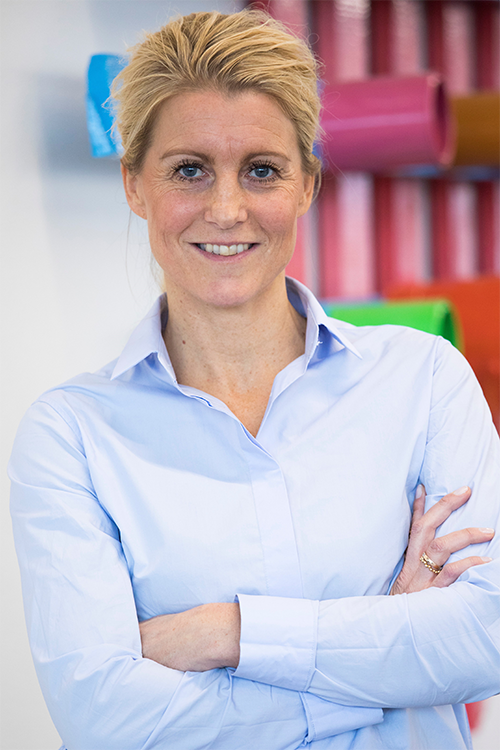 New CPO, Annika Jacobsen