Jimmi Mortensen is the new CEO of Flügger A/S
Flügger has appojnted Sales Director Jimmi Mortensen as its new CEO. Jimmi Mortensen takes office August 1st 2016. The internal recruitment means that Flügger is able to replace Peter Røpke sooner than expected. Peter Røpke announced in May that he is leaving Flügger to take on the role as the new CEO role for RTX.
Jimmi Mortensen joined Flügger in February 2015, and the company has recently strengthened many of the organisation's leading positions. The Board of Directors highlight Jimmi Mortensen's solid business understanding and increase in sales as key.
Peter Røpke has now been released from his position, and Group Managing Director, Ulf Schnack, will act as interim CEO until August 1st 2016, where after he will return to the position as Group Managing Director of Flügger A/S.
All inquiries regarding the above should be directed to the Chairman of the Board, Carl Trock.
Facts about Jimmi Mortensen
Age: 41 years
Education: MBA, Henley Business School (2016) and management program at Insead
Career: Senior positions within production and distribution of building materials
2015-2016: CSO - Flügger A/S
2012-2015: CSO/Sales Director - Nobia Danmark A/S
2008-2012: CCO/Commercial Director - Bygma Group A/S
2005-2008: CMO/Marketing Director - Saint Gobain Distribution Denmark/Brdr. Dahl A/S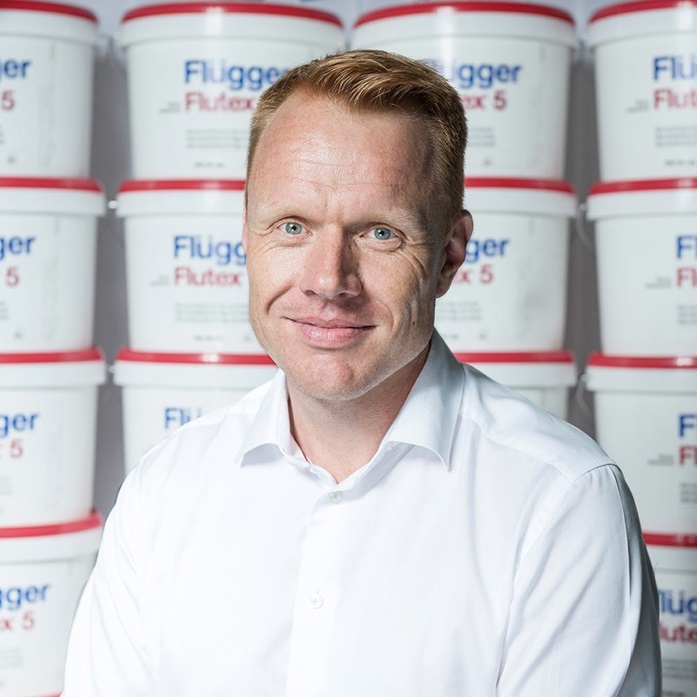 New CEO, Jimmi Mortensen