Poul Erik Stockfleth becomes new CFO for Flügger group A/S
Flügger group A/S has appointed a new CFO as of 1 January 2019, where Poul Erik Stockfleth will take over from Keld Sørensen.
Flügger group A/S has employed Poul Erik Stockfleth as new CFO. Poul Erik Stockfleth comes from a position as Vice President Group Finance in NKT A/S.
Poul Erik Stockfleth joins Flügger group A/S on January 1, 2019, where he becomes part of the company's executive management team and member of the Executive Board.
Jimmi Mortensen, CEO of Flügger group A/S:
"I look forward to Poul Erik Stockfleth becoming part of Flügger. With his strong experience within finance and IT-related matters in NKT A/S and Ernst & Young, Poul Erik has an extremely interesting profile that we believe is the right one to continue the journey we have embarked upon in Flügger, and which we have accelerated in connection with the launch of our strategy in the fall of 2017."
Carl Trock, Chairman of the Board of Flügger group A/S:
"The Board is very pleased that we are able to welcome a highly qualified candidate for the CFO position this soon, and we look forward to working with Poul Erik Stockfleth."
About Poul Erik Stockfleth
Poul Erik Stockfleth, 43, holds a M.Sc. within Business Economics and Auditing from Copenhagen Business School.
In addition to having spent the past six years at NKT A/S, he has 14 years of experience from the audit company Ernst & Young, where he held positions as Executive Director and State Authorized Public Accountant.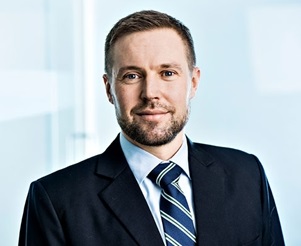 New CFO, Poul Erik Stockfleth