Main staircases at Royal Arena pay homage to life
Music, celebration and colors – the two main staircases at the multipurpose Royal Arena in Ørestad outside Copenhagen testify to what happens when you merge art with house painting and decorating.
Visitors to the Royal Arena in Ørestad can hardly fail to notice the impressive and colorful work of art that adorns the walls of the two main staircases that lead audiences and spectators from the main entrance to the heart of the arena.
The project was a collaboration between the Danish creative artists' network ArtRebels and the Dutch street artist Rick Berkelmans – better known by his nom-de-guerre Hedof – as well as Flügger, which sponsored the toners and the paint.
On Flügger's Instagram profile, Hedof has praised the choice of paint for the project:
"Since our schedule was so crazy, I couldn't be more happy with our choice of paint. Flügger really saved the day! Everything covers in just one go. Even white and yellow on this purple background."
The 400-square-metre staircase was painted in just one week, and all the work was executed with Flutex 5.
The Royal Arena has a total floor area of 37,000 square metres, and can accommodate up to 16,000 people. Sixty to eighty events are expected to be held each year.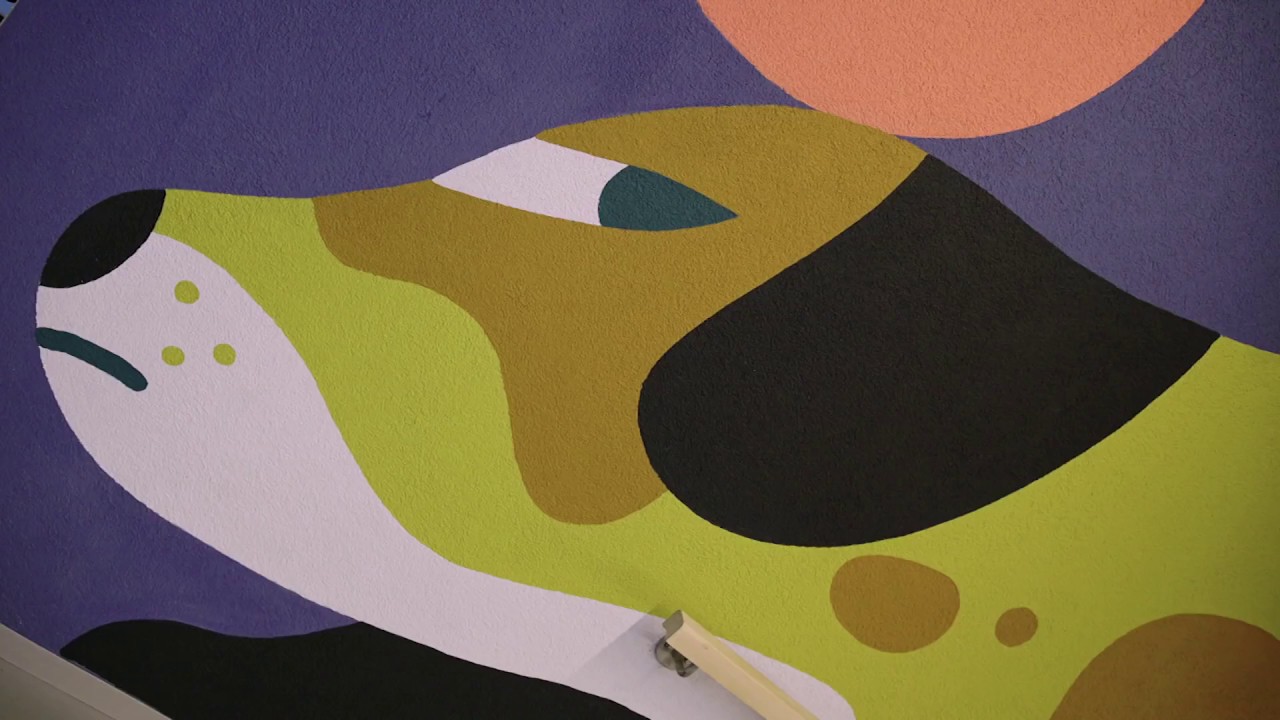 1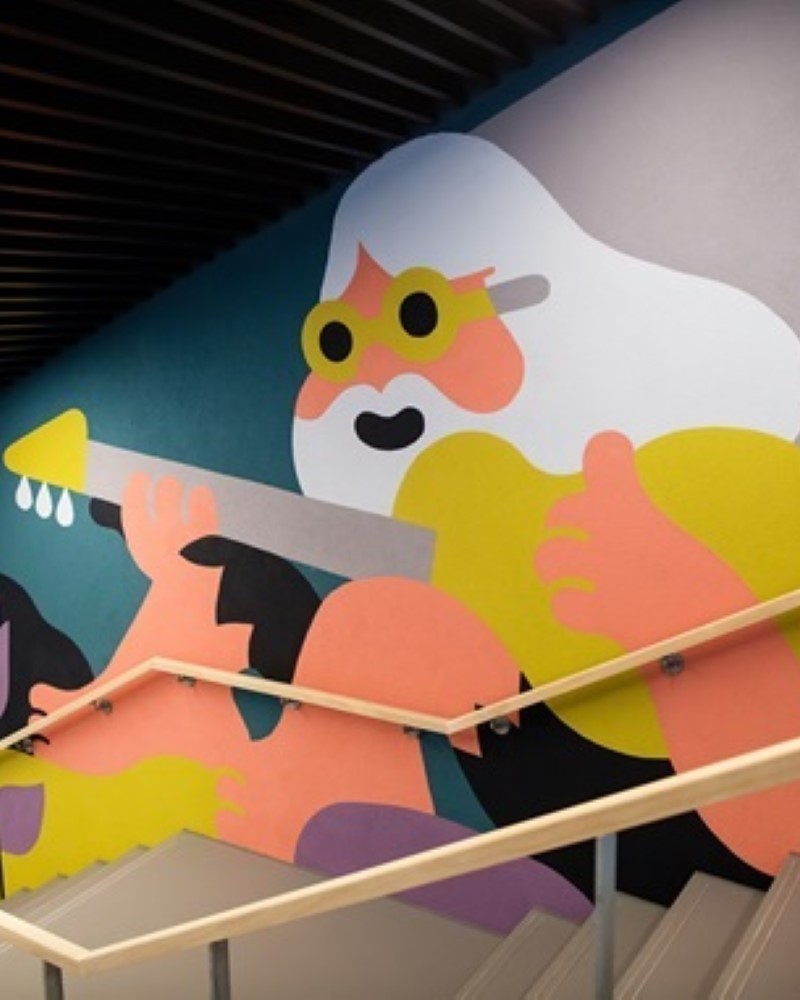 2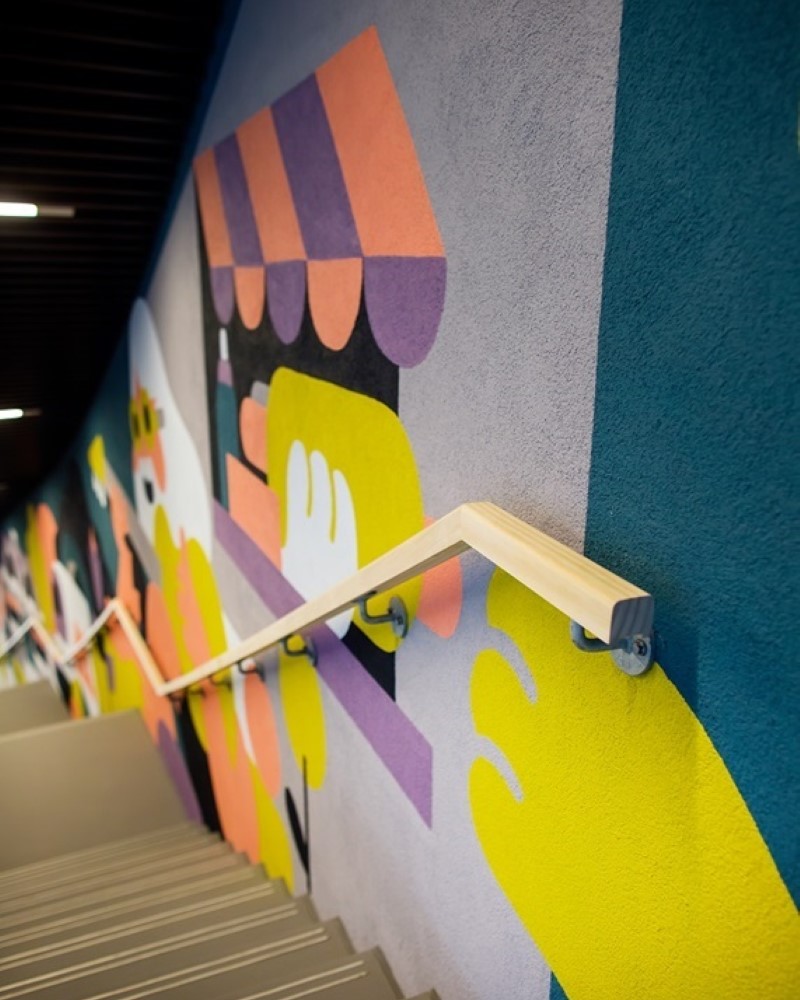 3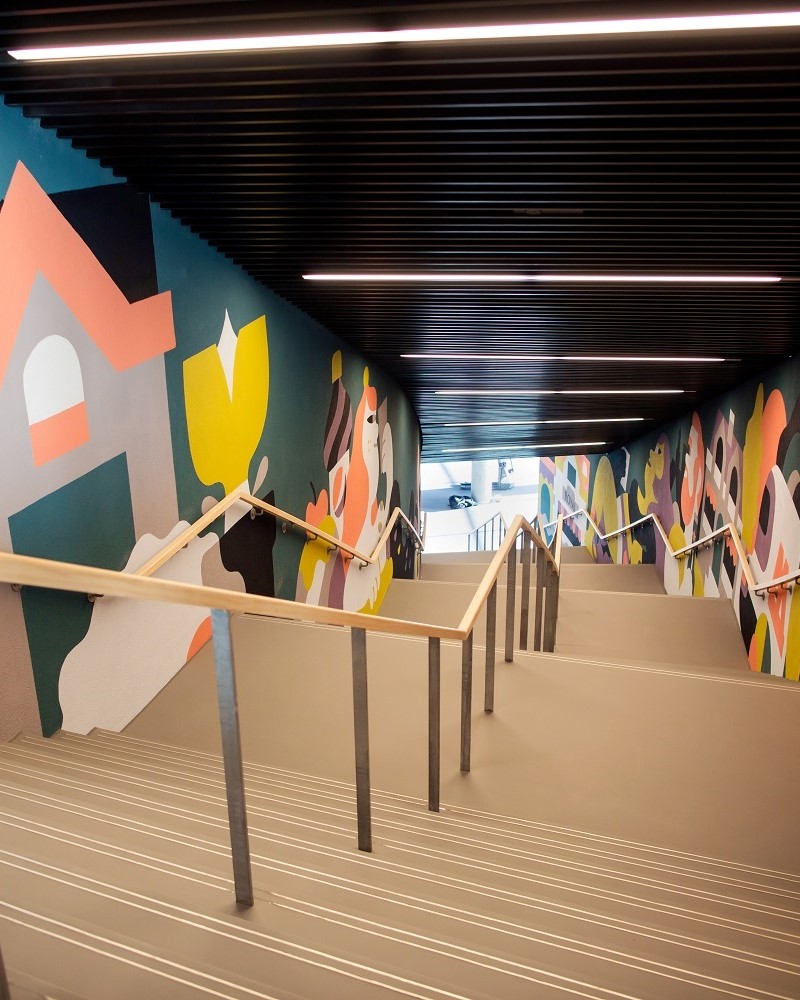 4